El Salvador (Nespresso Pods)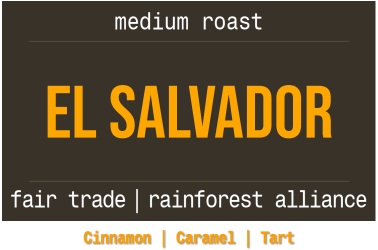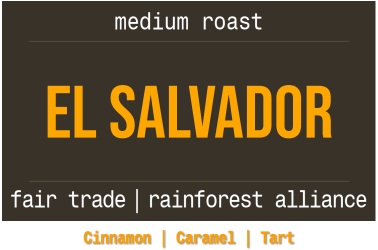 El Salvador (Nespresso Pods)
This Rainforest Alliance Certified coffee bean is a unique medium-dark roast, boasting a standout cocoa note with hints of tart cinnamon and caramel.
Mapache Partida 61
Name of Farm: Mapache Finca El Naranjito
Region: Ahuachapán a Ataco, El Salvador
Processing type: Washed and depulped at Beneficio El Recreo, then sun dried on clay patios
Altitude: 1,400 masl
Plant Varietal: Pacamara, Bourbon, Pacas, Yellow Caturra, Sampacho
Mapache Coffee is a fifth-generation company of coffee producers, owned and managed by Jan-Carlo and Sofia Handtke in the Apaneca Ilamatepec mountain range of El Salvador. Mapache Coffee employs over 125 locals year-round, but during harvest season, their staff swells to 600 people who work together to build coffee nurseries, replant at Mapache's six farm properties, and process the perfectly ripe cherries that come from them.
Mapache maintains a strong commitment to the well-being of the coffee forests, ensuring that every farm has a canopy protecting the coffee plants and soil. Their modern wet mill uses limited amounts of water during the washing process, then recycles and reuses that water in the same process. All the remaining pulp from the wet milling process is incorporated back into the farms as compost, returning key nutrients to the soil.
This small-lot coffee was hand-picked from Finca El Naranjito, in the picturesque town along "la ruta de las flores" called Concepción de Ataco, Ahuachapán. This farm sits at an elevation of 1,400 meters above sea level overlooking the Pacific Ocean. This specific lot is called "El Hibridal" because most of the coffee trees planted in this lot come from this varietal, an ancient coffee varietal that later became known as Pacas. After the picking process, Partida 76 and 61 are hauled to Beneficio El Recreo where they are depulped, washed and sun dried on clay patios. In the cup, you can expect Partida 61 to present notes of white grape and dried fruit and Partida 76 to taste of tangerine and lemongrass with the acidity of a clementine and a juicy finish.